One of the most frequent questions we're asked these days is: How's the map market doing? So we decided to take a look at our auction results over the past couple of years and share with you some of the interesting trends we saw. Although there have been some ups and downs, in general the map market is rebounding. As with the overall economy, we saw record prices in 2007 and map values have declined since then. However, there are several categories that have improved dramatically over the last year and a half. First and foremost are maps of areas within North America, which have seen sell-through rates increase by 12%. More importantly, the average price sold per lot has increased by 28%, driven primarily by regional US maps. Maps of the Western Hemisphere are also showing positive momentum.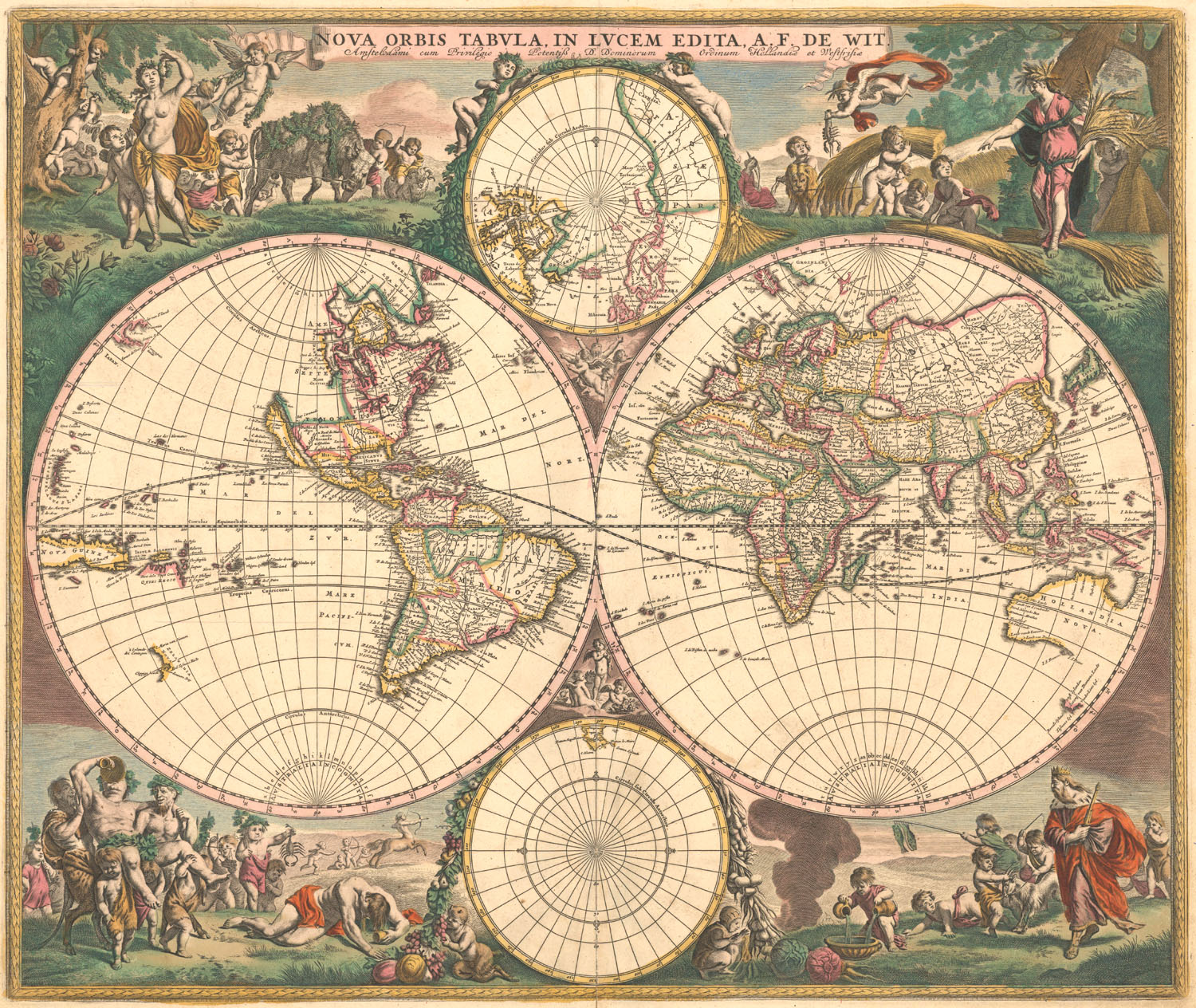 Looking around the rest of the world, maps of South America and Europe have experienced steady sell-through rates, but the average price sold per lot has declined. Asian maps have remained steady, with regional maps of Asia outperforming maps of the continent as a whole. Maps of Africa have also performed well, with sell-through rates increasing 26% and price per lot increasing 1
2%.
And finally, the Oceans and Australia have seen excellent growth, with a 37% increase in sell-through rates and a 22% increase in prices. This is driven by maps of the Atlantic and of Australia, and primarily the latter. We don't come across a large number of maps of Australia, but of the last 48 we've listed in our auctions, 46 of them have sold!

As we've all assumed, the map market does follow the global economy. Fortunately, with indicators such as the S&P 500 gaining 33% since 2012, we've seen the map market follow suit. We look forward to the trend continuing into 2014.
"Like" us on Facebook and be the first to hear about unique items in upcoming auctions, well in advance of the auction catalog being online. Our Facebook page also includes information on upcoming events and general cartographic news. If you've ever wondered where the drunkards congregated in New York City in 1899, our Facebook page has a map that will show you!
Each newsletter we'll share tips and tricks to help you take care of and learn more about your cartographic collection. Whether you've just started your collection or you've already filled your house with maps, it is important to store your maps properly to help preserve them for centuries to come. The following are basic storage guidelines that will help protect items that are not being immediately framed or hung on the wall:
Maps and prints should be stored flat in shallow drawers or acid-free boxes. The individual pieces should be enclosed in folders or sleeves made of 100% acid-free paper and/or archival polyester film. We recommend University Products or Gaylord Brothers for purchasing archival materials.

If a piece is too large to store flat, roll it into a large diameter tube. For long-term storage

the tube must be either constructed of or lined with acid-free materials to protect the paper. If you have multiple large rolled items, you may want to invest in a rolled file storage unit. We use both desktop and rolling floor options at Old World Auctions for oversized items. Click these links for examples of desktop and rolling floor unit

s available on Amazon.

And of course, don't store your collection in a place where there are extreme changes in temperature or humidity, and be sure it is out of the reach of insects and rodents.