"[Lot of 3 - Cartographic References]",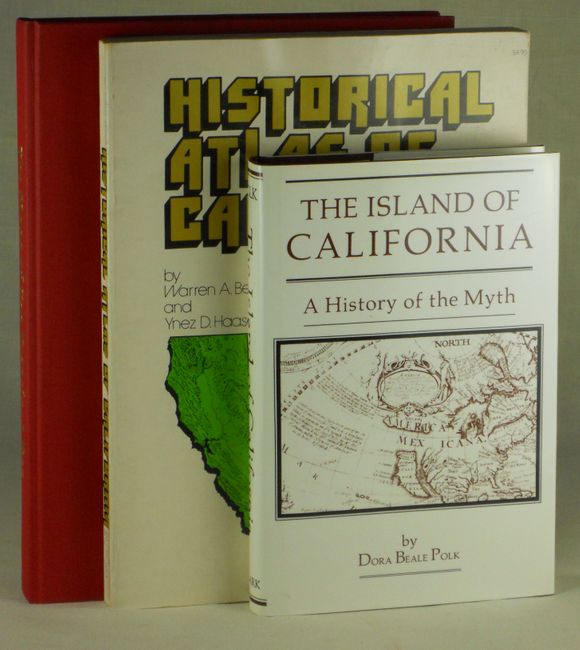 Subject: Reference Books - California
Period: 1991-95 (published)
Publication:
Color:
Size:
See Description
A) The Island of California: A History of the Myth. Polk, Dora Beale, 6" x 9". Spokane: The Arthur H. Clark Company, 1991. 397 pp. Extensively illustrated with 58 maps. Hard cover. Dust jacket. Excellent, new condition. (A+)

B) Historical Atlas of California. Beck, Warren A. and Ynez D. Haase. 9" x 12". Illustrated with 101 modern maps showing historical information. Covers slightly soiled, contents fine. (A)

C) The Maps of San Francisco Bay from the Spanish Discovery in 1769 to the American Occupation. Harlow, Neal. Originally published by The Book Club of California in 1950, this facsimile was published by Maurizio Martino, Staten Island, in 1995. 9" x 12". xi, (1), 140, (4) pages. 39 maps. Red cloth. Limited to 300 copies. Like new, no dust jacket. (A+)
References:
Condition:
See individual descriptions.