"[Lot of 2 Cartographic References]",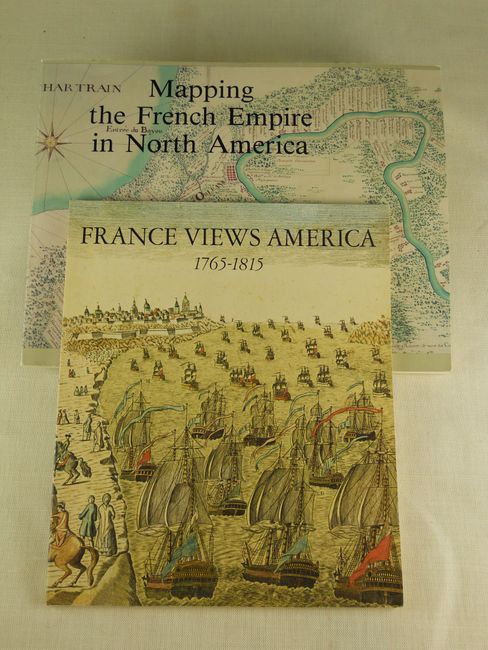 Subject: Reference Books
Period: 1978-91 (published)
Publication:
Color:
Size:
See Description
1. Mapping the French Empire in North America: An Interpretive Guide to the Exhibition Mounted at the Newberry Library on the Occasion of the Seventeenth Annual Conference of the French Colonial Historical Society La Societe d'Histoire Coloniale Francaise. Catalog prepared by David Buisseret with the support of Mr. Barry MacLean, 11" x 8.5". Chicago: Newberry Library, 1991. Pictorial paper wraps. 102 pages. 45 maps described with full-page illustrations. (A)

2. France Views America: 1765-1815. by Betty-Bright P. Low, 1978. An Exhibition to Commemorate the Bicentenary of French Assistance in the American War of Independence. Wilmington: Eleutherian Mills-Hagley Foundation, 1978. 8.3" x 9.5". Paper with covers illustrating the armies and fleet at Yorktown in 1781. Chronology, 231 items described and many illustrated, list of lenders. (A)
References:
Condition:
See descriptions.