"[Lot of 2 Cartographic References]",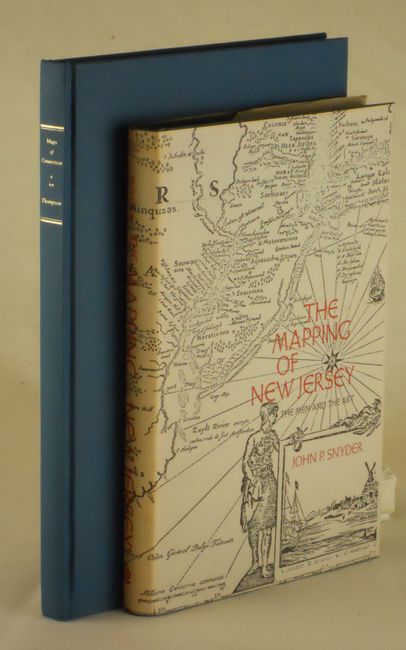 Subject: Reference Books - New Jersey and Connecticut
Period: 1973-95 (published)
Publication:
Color:
Size:
See Description
1. The Mapping of New Jersey by John P. Snyder, 1973, 6.5" x 9.5". This is a great state cartographic history that is illustrated with numerous black and white images including maps, plans and photographs. 8vo, hardbound in green cloth with silver title on spine, pictorial dust jacket. Like new, virtually unopened condition. (A+)

2) Thompson's Maps of Connecticut, by Edmund Thompson, Terra Nova Press, 1995, (7" x 10.5"). Reprint of this interesting, scholarly work that is extremely rare in the original edition. As the publisher of this reprint states, "There are few great America carto-bibliographies and Thompson's Maps of Connecticut is one of them. Unfortunately, this insightful work is almost unknown because of its extreme scarcity!" Two volumes in one. Vol.1 includes maps before the year 1800; Vol. 2 includes maps for the years 1801-1860. 177 pp, illustrated. Hardbound in dark blue buckram. New condition. (A+)
References:
Condition:
See descriptions.